Gusto TV to launch on ZEASN's WhaleLive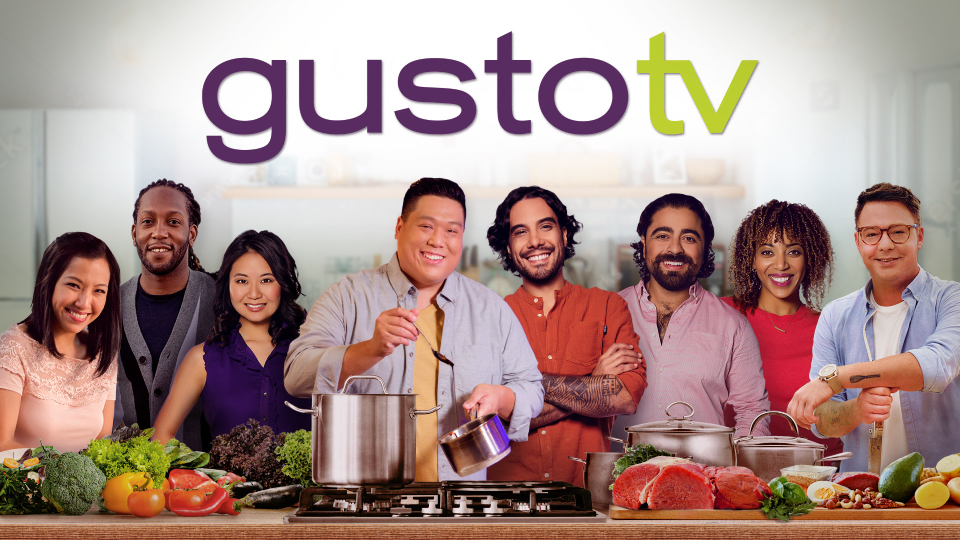 Ottawa, Canada, February 10, 2021 – Gusto TV announced today its newest partnership with WhaleLive, the free and ad-supported live streaming platform by ZEASN. WhaleLive viewers will soon have access to Gusto TV's diverse lineup of award-winning series.

"Gusto TV has established itself as one of the most culturally diverse culinary channels in the industry," says Chris Knight, CEO and President of Gusto Worldwide Media. "Partnering with WhaleLive, we're delighted to continue to share our food stories with more viewers while remaining true to our ethos and cultural values."

Gusto TV is an international food channel with exceptional production values and sophisticated storytelling. With hundreds of hours of proprietary content, Gusto TV offers a feast for the eyes and connects emotionally with viewers. Gusto TV's internationally acclaimed titles can be viewed in English, Spanish and Mandarin across 160 countries on more than 30 different platforms. Check out the Watch Now page to get access to Gusto TV's premium content.

Headquartered in Beijing, China, ZEASN is the world's leading provider of smart home solutions and services in more than 50 million global households. With WhaleLive as one of its core services, ZEASN continues to offer consumers access to a wide selection of free entertainment channels from the comfort of their homes.

"We're absolutely excited to collaborate with Gusto TV. It's very important for us to constantly provide our audiences with high-quality and diverse content portfolio, delivering the absolute best programming around the world." Commenting on the collaboration, Winson Chen, Chief Operating Officer (COO) of ZEASN said, "This partnership represents a continuation of that commitment, with Gusto TV serving as perfect complements to WhaleLive's growing content library. Our viewers will now be able to enjoy Gusto TV's internationally acclaimed cooking series and culinary line-up on their smart TVs. We look forward to working with the Gusto TV team to further engage our audiences."

Food is the one true global language, and Gusto speaks all dialects.

—

About Gusto TV
Gusto TV is the world's best food channel. From in-studio cooking series featuring creative recipes and dynamic hosts to fascinating documentary and reality series about food culture and sustainability, Gusto TV delivers a diverse mix of engaging and inspiring cooking programming that resonates globally. Gusto TV's internationally acclaimed series include DNA Dinners, One World Kitchen, and Crate to Plate.


About ZEASN:
ZEASN is a leading technology company headquartered in Singapore. With a focus on the connected TV ZEASN is a prominent technology company headquartered in Singapore, specializing in providing innovative solutions for the connected TV (CTV) industry. With a strong focus on developing advanced operating systems, content aggregation platforms, and advertising solutions, ZEASN empowers content providers, device manufacturers, and service operators to deliver immersive and personalized experiences to viewers worldwide.
ZEASN's flagship product, the Whale OS, is a cutting-edge CTV operating system that offers a comprehensive and seamless platform for smart TVs and other connected devices. With its robust features, including a user-friendly interface, extensive app ecosystem, and powerful content discovery capabilities, Whale OS enables users to access their favorite content with ease and efficiency.
Recognizing the importance of content aggregation in the rapidly evolving CTV landscape, ZEASN has established itself as a key partner for content providers. By integrating with leading streaming services, broadcasters, and app developers, ZEASN ensures that viewers have access to a wide range of popular and niche content, all in one unified platform.
ZEASN's commitment to driving innovation and industry collaboration is reflected in its mission to provide a compelling alternative to the dominance of American giants such as Google, Roku, or Amazon in the CTV market. By offering an independent CTV OS and AVOD/FAST product, ZEASN aims to create a vibrant and competitive ecosystem that benefits all stakeholders, from content creators to advertisers and viewers.
For more information about ZEASN and its products, please visit www.zeasn.com.

Media Contact for Gusto TV
Stephanie Swart – Marketing Manager
sswart@gustotv.com