IFLIX is now available on zeasn-enabled smart devices across ASIA, AFRICA and the Middle East
KUALA LUMPUR [12/12/2018] – iflix, the world's leading entertainment service for emerging markets, and Zeasn, the leading Home Digital Entertainment Ecosystem service provider, today announced a strategic distribution partnership that will bring iflix content to millions of connected devices across Asia, the Middle East and Africa. Over the next year, the iflix app will be made available on all Zeasn-enabled devices, offering Whale Eco consumers access to premium iflix content.
Now available to over one billion consumers throughout Asia, the Middle East and Africa, iflix has established itself as the clear market leader in video streaming. Offering consumers a vast library of top Hollywood, regional, and local TV shows and movies, including many first run exclusives and award-winning programs, news and live events, each subscription allows users to access the service on up to five devices, including phones, laptops, tablets, and television sets, for viewing wherever, whenever.
Zeasn is active in the OTT/Android and Linux Smart TV business, offering cloud IT service for its TV manufacture customers and monetization service to its content service partners, currently its manufacture customers include well-known brands such as PHILIPS, AOC, Haier, TCL and BenQ, among others.
The partnership cements iflix and Zeasn's commitment to serving emerging markets, enabling access to entertainment to connected users globally.
Luis Duran, iflix Chief Commercial Officer, said, 'We want to give users the freedom to enjoy iflix on any screen of their choice, especially as the demand for premium OTT services increases across Asia, the Middle East and Africa. Our partnership with Zeasn allows for iflix's seamless integration on smart TVs to deliver an exceptional experience to our users."
Jason He, Zeasn Chief Executive Officer, said, "Big screen of smart TV will provide cinematic experience for consumers to enjoy world's premium contents. The partnership with iFlix will enrich the contents of Whale Eco, that will facilitate consumers to watch and to make full use of their smart TV. It is Zeasn's pleasure to extend iFlix to millions of Whale Eco consumers across Asia and MENA , we believe the premium position on TV home page and content recommendation can benefit iFlix during their business development."
ABOUT IFLIX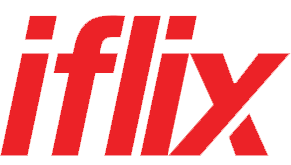 iflix is the world's leading entertainment service for emerging markets with the widest and most compelling selection of TV shows, movies, hyper local originals, premium live sports and up-to-the-minute news from around the world, to stream or download, on any internet connected device…wherever, whenever.


Created specifically for the more than one billion consumers in emerging markets, iflix now offers users two exceptional experiences through its iflixFREE and iflixVIP offerings.

iflix is currently available to consumers in Malaysia, Indonesia, the Philippines, Thailand, Brunei, Sri Lanka, Pakistan, Myanmar, Vietnam, the Maldives, Kuwait, Bahrain, Saudi Arabia, Jordan, Iraq, Lebanon, Egypt, Sudan, Cambodia, Nigeria, Kenya, Ghana, Nepal, Bangladesh, Zimbabwe, Morocco, Tanzania and Uganda.

Learn more at https://blog.iflix.com


ABOUT ZEASN

ZEASN, established in 2011 and headquartered in Beijing, has opened branches in Fuzhou, Taipei, Hong Kong and Rotterdam, the Netherlands. In 2012, the first smart TV integrated with ZEASN App Store was produced and sold in China. As of now, tens of millions of users are using home digital
entertainment devices such as smart TV and set-top box which are with ZEASN service every month.ZEASN Cloud services has provided more than 30 TV brands with customized and diversified home digital entertainment solutions covering over 100 countries, including TV OS, TV Launcher, APP Store, Content recommendation, Payment, AD service, Firmware OTA, etc.
In 2018, the company began to build its own brand Whale OS in an all-round way and was committed to providing services of higher quality to global family users. ZEASN worked with global developers, content providers and cooperative smart terminal brands to create a Whale ecosystem based on family digital entertainment.

ZEASN is determined to be the most innovative enterprise in the field of home digital entertainment. The mission of the company is Bring the world home!

Learn more at https://www.zeasn.com/



ABOUT WHALE ECOSYSTEM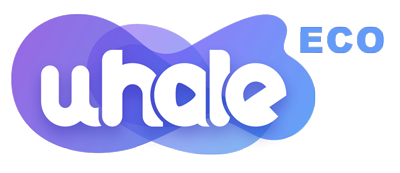 "Whale Eco" is a family digital entertainment eco system launched by ZEASN since January 1st, 2018, which unites the famous brands of smart device and content service providers to enrich the content for smart devices and offer the consumers friendly and creative experience at home. Whale Eco contains authorized applications from content service partners, Cloud IT platform service from ZEASN, smart devices from manufactures and reactions from end users.


ABOUT WHALE OS

"Whale OS" - a core product of Whale Ecosystem and managed by ZEASN Could platform- is a Smart TV OS which provides efficient and qualified performance as well as contains abundant new Smart TV features required on latest TV devices.


For more information, please contact:

Peggy Lee
iflix Global Director – PR & Communications
peggy@iflix.com


Thomas Li
Zeasn Global Business Development Director
thomas.li@zeasn.nl